The 33 year old from Mar del Plata who has been hospitalized in Mexico for 20 days after being hit by a car in Cancun He has been recovering from the accident but now he must face a stumbling block in his health. Is that the Yesica Samoiloff, After being operated on, she contracted a "very large infection" in the affected leg.
the young "he recovered 100% of his speech, he can hold a conversation at times", assured relatives of the victim in dialogue with the agency telam.
Nevertheless, "What worries the doctors is a very large infection that he has in the operated leg." "They are washing the operated leg to prevent the infection from advancing," said Alejandro Roble, Yésica's brother-in-law.
"Luckily my wife Karen can stay 24 hours with her sister who is admitted to the Jesús Kumate Rodríguez General Hospital in Cancun -in Quintana Roo- and she usually goes out when she has to get some medicine that the hospital does not have," said the relative of the victim.
Problems at the Cancun hospital
Along these lines, he added that "yesterday he went out to buy a very expensive antibiotic so that they could administer it to Yésica and today he had disappeared, nobody knows where he is, it is incredible what happens in that public hospital that lacks materials and / or medicines " .
Regarding his head, "They still haven't done the MRI that the doctors wanted to do because they don't have the equipment to do it. The only thing Karen notices is that she talks fluently and can form sentences."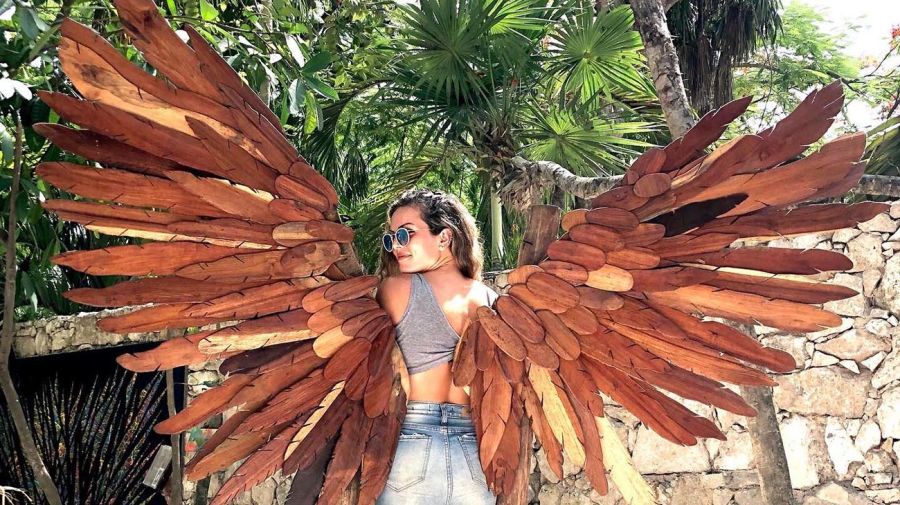 For her part, Victoria, a nurse and friend of Yésica, told telam Que "what worries the doctors is a very large infection that he has in the operated leg. So, in addition to cleaning her, you'll get her a supply of antibiotics."
He also recalled that "last week on two occasions he had surgery on his right leg. First he reconstructed the head of the femur that it was broken in three parts and then it was surgery on the tibia and fibula where they had to place screws".
"Yésica, although she is awake and talking, at times began to have conversations that show that is lost in time and space. The doctors say that it is a product of the drugs and sedatives that they are giving him," he said.
The abuse of Yésica Samoiloff
The woman was run over on December 28 at around 11 p.m. when she was riding a motorcycle with a friend and upon reaching an avenue intersection, they were hit by a Mercedes Benz driven by a woman. under 14 who was under the influence of alcohol. Within a few hours, the teenager was released.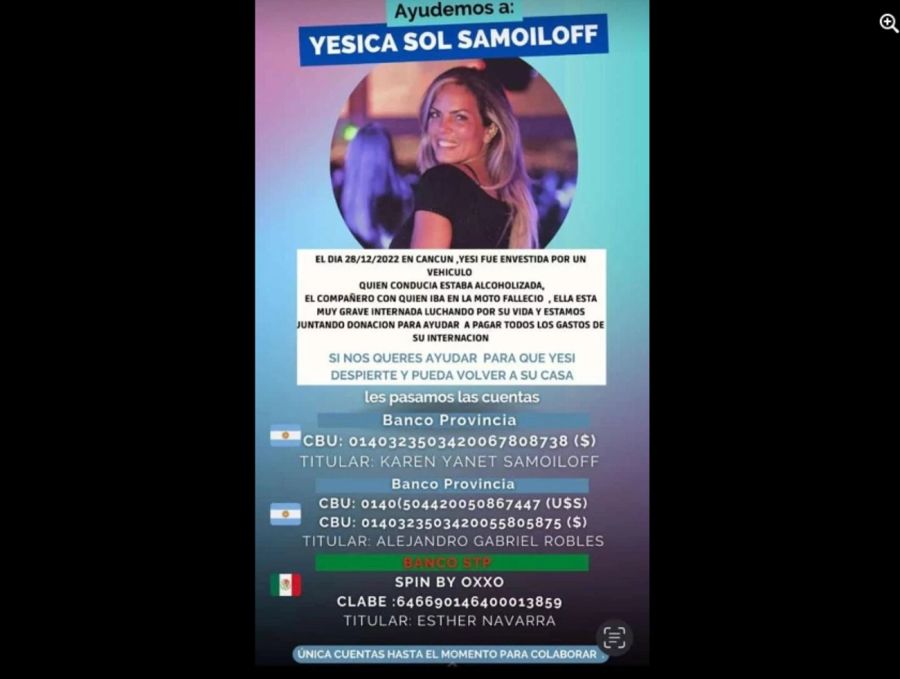 erectile dysfunction