The Argentine pilot of KTM kevin benavides was crowned champion in the Motorcycle category at the dakar rallyMade in Saudi Arabia, and won his second title. Meanwhile, the Qatari Nasser Al-Attiyah won for the fifth time the outstanding competition in the Car category.
The man from Salta won the fourteenth and final stage, a 417-kilometre journey between Al Hofuf and Dammam, and defeated his teammate, the Australian toby price, who had started with a 12-second lead. The Argentine finished the final sprint with a 43-second lead.
The podium in the Motorcycle category was completed by the American skyler howes, representative of the official Husqvarna team. With this new title, Benavides made history, He already became the first driver to win the Dakar Rally on Motorcycles with two different brands: in 2021 he had emerged champion aboard a Honda.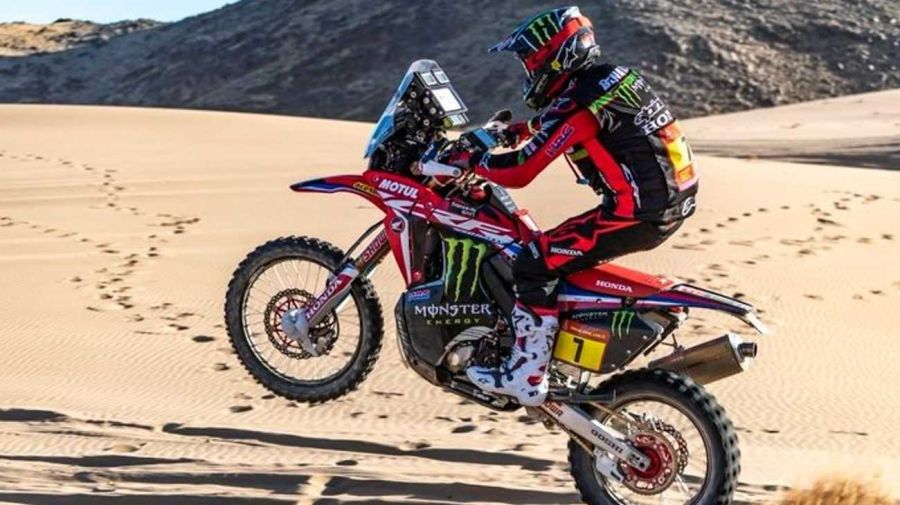 Qatari Al-Attiyah, reigning Toyota champion with French co-driver Mathieu Baumel, finished the final stage to Dammam on the Persian Gulf coast with an hour and 20-minute lead over Frenchman Sébastien Loeb, a nine-time champion. rally world.