It is a complicated moment that Independiente lives. After the loss to Students for the date 10 of the professional leaguethe fans insulted and harshly criticized the team and the leaders, to top it all off in a few days the Clásico against Racing is coming up.
At the end of the match against clickthe whistles were present for the players and then in the hall of the club came the chants for various leaders such as Fabián Doman, Pablo Cavallero and Cristian Ritondo.
"The day we kill a leader they will stop robbing us"and"Sunday win or bullets for everyone", were the graffiti that appeared in the vicinity of the Libertadores de América.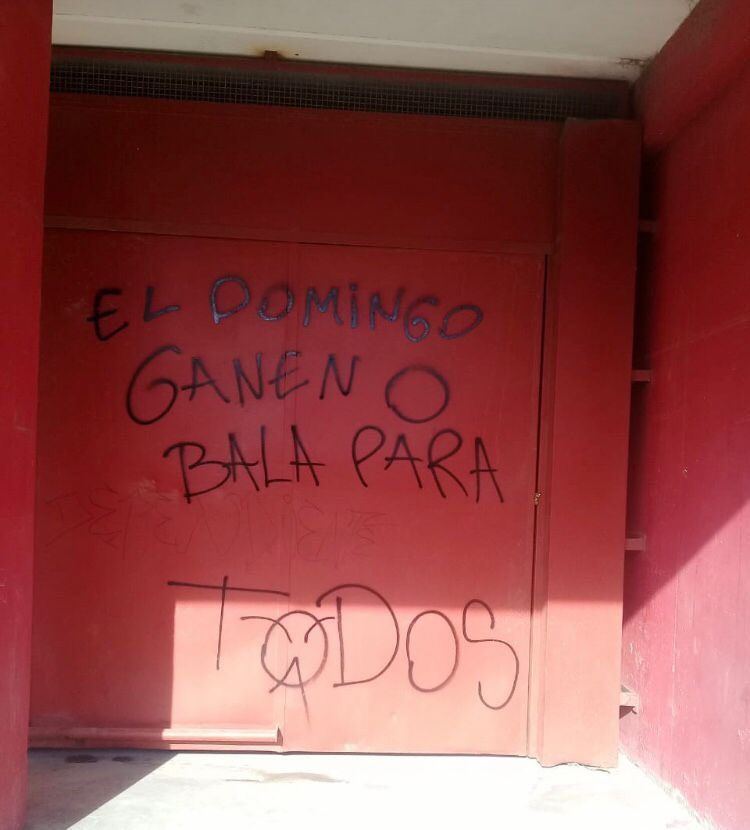 In the week prior to the match against the La Plata team, a group of people also approached Wilde's property with flags with clear messages: "win or die""Take charge, this is Independent" and "this is not rain".