The Argentina Under 20 National Team, led by Javier Mascherano, makes its debut against Paraguayan for him South American Sub-20 that is disputed in Colombia with four places for the Indonesian World Cup this year and three tickets to the Pan American Games Santiago 2023.
The meeting, corresponding to the second date of the Group Awill be played in Pascual Guerrero stadium from the city of Cali, from 18:00 from Argentina. At 8:30 p.m., on the same stage, Peru will face Colombia.
The fixture of Argentina in the South American Sub 20
On the first date, Argentina had a free day and the following results were recorded: Brazil beat Peru 3-0 and Colombia-Paraguay drew 1-1.
Argentina will play again against Brazil (Monday 23 at 9:30 p.m.), then with Peru (Wednesday 25 at 7:00 p.m.) and finally before Colombia (Friday 27 at 9:30 p.m.).
News from the Argentine National Team
In this contest, the selected albiceleste will release the shirt with the three stars that symbolize the world titles obtained by Argentina in 1978, 1986 and the recent one in Qatar 2022.
Argentina, led by a historic man like Mascherano, comes to the tournament with a team with high-level players, many of them transferred abroad and others absent because the European clubs did not give them up as they had no obligation on the part of FIFA.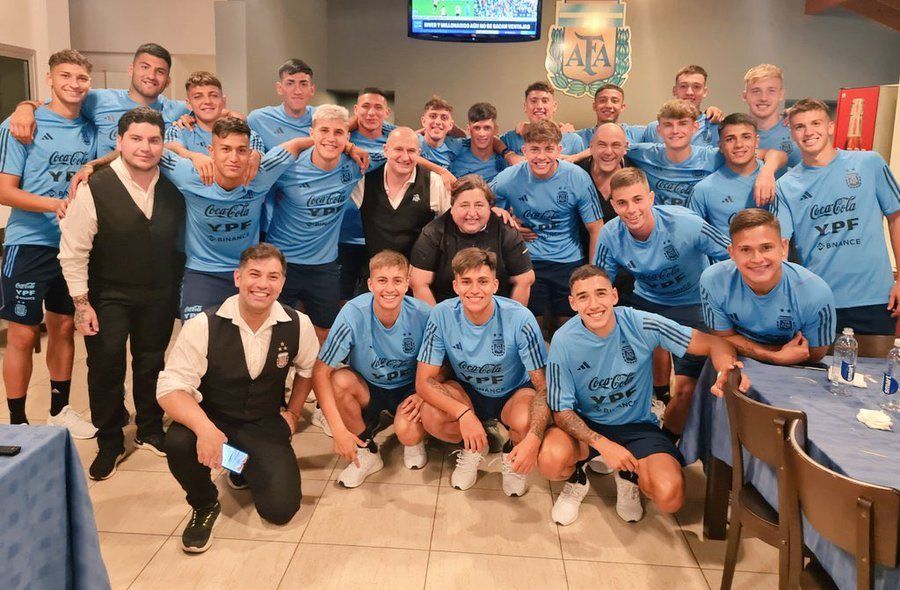 Among the absences stand out Alejandro Garnacho (Manchester United) together with Matías Soulé (Juventus), Luka Romero (Lazio) and Valentín Carboni (Inter Italy).
But if they are present on Colombian soil Nicolás Paz (Real Madrid), Facundo Buonanotte (Brighthon) and Máximo Perronerecently transferred from Velez to Manchester City.
Probable formations of Argentina and Paraguay
Argentina: Federico Gomes Gerth; Agustín Giay, Lautaro Di Lollo, Valentín Gómez and Julián Aude; Gino Infantino, Máximo Perrone and Nicolás Paz; Santiago Castro, Alejo Veliz and Braian Aguirre. DT: Javier Mascherano.
Paraguayan: Angel Gonzalez; Alan Nuñez, Gilberto Flores, Thiago Servín and Alexis Cantero; Diego Gomez, Nelson Gauto and Sebastian Quintana; Diego González and Matías Segovia; Allan Wlk Duré. DT: Aldo Bobadilla.
The squad list of the Argentine National Team for the South American Sub 20
archers: Francisco Gomez (Racing Club), Federico Gomes Gerth (Tiger), Franco Herrera (Newell's)
defenders: Lautaro Di Lollo and Nahuel Genez (both from Boca Juniors), Brian Aguilar and Julián Aude (Lanús), Agustín Giay (San Lorenzo), Valentín Gómez (Vélez Sarsfield), Ulises Ciccioli (Rosario Central) and Francisco Marco (Defense and Justice) ).
midfielders: Máximo Perrone (Vélez Sarsfield), Maximiliano González (Lanús), Gino Infantino (Rosario Central), Axel Encinas (River Plate), Facundo Bouunanotte (Brigthon) and Nicolás Paz (Real Madrid)
strikers: Ignacio Maestro Puch (Atlético Tucumán), Alejo Véliz (Rosario Central), Brian Aguirre (Newell's), Nicolás Vallejo (Independiente), Santiago Castro and Julián Fernández (both from Vélez Sarsfield).