The final stage of the trial for the crime of Fernando Baez Sosa begins this Wednesday, January 25 with the reading of the pleadings and with the corresponding request for sentencing for the eight accused rugby players.
Meanwhile, the next week the penalty will be announced that corresponds to each one of the eight implicated in the fact that is being tried in the Buenos Aires city of Dolores.
The first date was established for the Complaint and the Prosecutor's Office: in this instance both parties seek to obtain a "exemplary penalty"under the accusation of "double aggravated homicide by treachery and by the premeditated contest of two or more people" for the eight rugbiers.
It is expected to be a long day, as the parties will release new details and the involvement of each of the defendants in the attack and subsequent murder. With this accusation only life imprisonment is foreseen, so the young people will be imprisoned for 35 years.
Then, on Thursday 26, it will be time for the defense of the eight rugbiers in charge of Hugo Tomeiwho will try to convince the Court that the Fernando's murder occurred during a fightand in that case the accusation would be for "homicide in a fight or aggression", although it is not ruled out that it goes for "preterintentional homicide".
Faced with this accusation sentence is reduced to six years maximum and three at least, which would be a key range since the young people have been in prison since 2020 -with preventive detention-, which would let go free.
The Pertossi file: criminal records in the family of three of those accused of the Báez Sosa crime
In addition, Tomei will seek that at least one of the rugbiers is acquitted since he did not tell him in almost any of the thirteen hearings that took place in the Oral Criminal Court 1 of Dolores. Is about ayrton violazanother of the young people who has been imprisoned from the beginning.
Both the allegations and the sentence can be seen directly live on the YouTube channel of the Court of the province of Buenos Aires.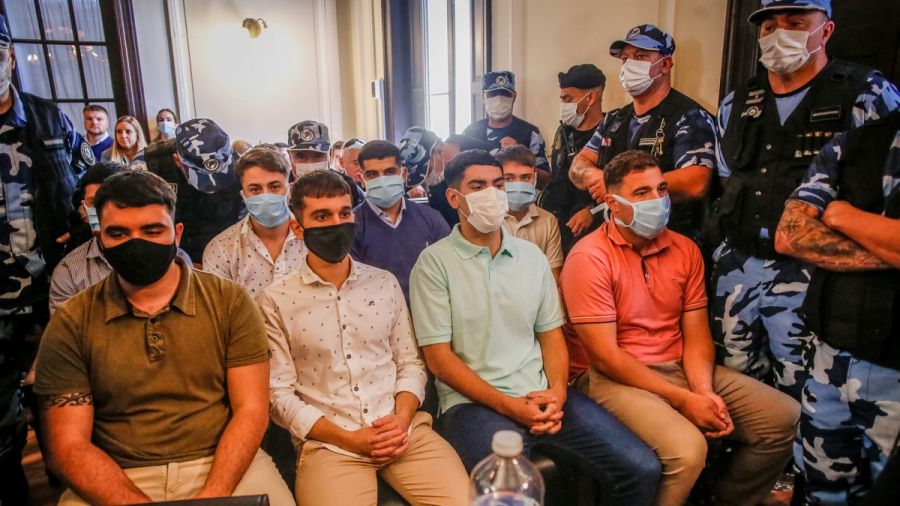 When will the sentence against the rugbiers be known?
Regarding the final sentence, the president of the Court, maria claudia castroannounce the exact date in the next few hours, although it is expected that it will be the January 30 or 31.
"What happened in Gesell, was it a fight? Did Fernando die by accident? Was he not ambushed, cornered and executed? Can someone tell me that there was no plan, that it was a simple fight and that someone died by accident? For me, in this JUSTICE case, it is jail for life," he posted on his Twitter account. fernando mockingSilvino and Graciela's lawyer, the victim's parents.
erectile dysfunction