Boca, who shows an opaque level of play and has just suffered an unexpected setback against Banfield, needs to rehabilitate himself before his people when he receives Instituto de Córdoba, in one of the matches for the eighth date of the Professional Soccer League (LPF).
The match will take place at the Alberto J. Armando Stadium, La Bombonera, starting at 7:00 p.m., with Jorge Balino as I referred and the VAR by Diego Abal, televised by ESPN Premium.
Boca's present
The work week was not normal in the boquenses hosts. Last Wednesday the coach Hugo Ibarra He worried everyone when he suffered a nosebleed that led him to be hospitalized for a few hours at the Italian Hospital of San Justo with a diagnosis of "nasal epistaxis of arterial origin."
Boca has a confirmed variant with the entry of marcelo weignadt by the peruvian Luis Advincula on the right side, and will play with Martin Payero and "Equi" Fernandez in midfield instead of Alan Varela and Oscar Romero.
Institute news
the glory Delaware Luca Bovaglio, is carrying out a very good campaign as recently promoted. The DT only has a doubt in defense. Leonel Mosevich was replaced before Atletico Tucuman due to a muscular injury of the right thigh, Ezequiel Parnisari I replace him and he was expelled. The one who appears with the most possibilities of entering as a defender is the youth joaquin varelawho played the entire second half against the Tucumans.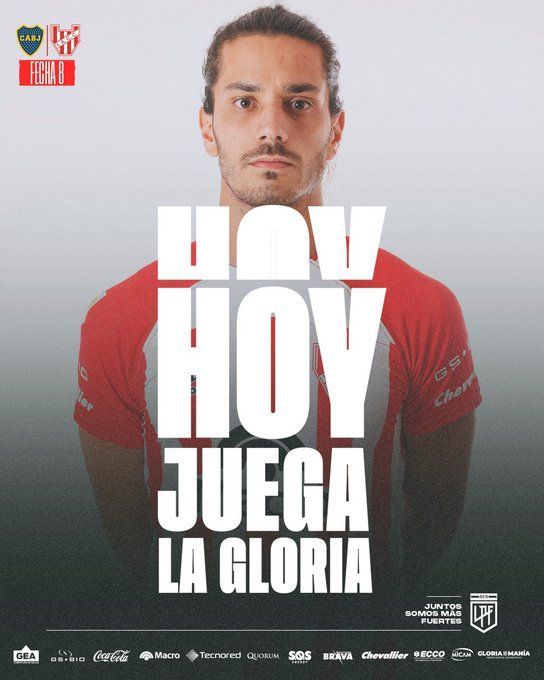 The background of Boca and Instituto
Boca has not received the Institute for 17 yearssince August 28, 2005, the day he achieved a 3-0 win with two goals martin palermo and one of neri cardozo. on that team xeneize Ibarra played as a starter, Meanwhile in The visit was among the substitutes the current starting goalkeeper (41 years old) Jorge Carranza.
They faced each other 32 times, Boca won 13, Instituto eight and tied 11 times.
Probable formations of Boca and Instituto
mouth Juniors: Sergio Romero; Marcelo Weingandt, Bruno Valdez, Nicolás Figal and Frank Fabra; Guillermo "Pol" Fernández, Ezequiel Fernández and Martín Payero; Luca Langoni, Darío Benedetto and Sebastián Villa. DT: Hugo Ibarra.
Institute: Jorge Carranza; Giuliano Cerato, Joaquín Varela, Fernando Alarcón and Sebastián Corda; Gabriel Graciani, Nicolás Linares, Gastón Lodico and Brahian Cuello; Santiago Rodriguez and Adrian Martinez. DT: Lucas Bovaglio.