Football player exequiel palaciosmember of the Argentine national team Qatar 2022 World Cup champion, reviewed the tournament that brought the team led by lionel scaloni to get the title and asked the captain, Lionel Messi "let it stay for life".
"We knew we were going to face a very strong team. You had to be careful, because they (France) had very fast players. And the team from the first minute until 75 almost 80 dominated the game", expressed the midfielder Bayern Leverkusen about the end. In the same vein, he added: "We were very strong in all general lines, I don't know if we deserved to suffer so much until the penalties."
In addition, he said that, as the games went by, the group became stronger and they played from memory. "After the Netherlands we already saw it with another face, because on top of that we beat Croatia 3-0 in the semifinal. That's why I think we are fair championsbecause we grew throughout the tournament", he explained.
Also, he valued the competition for the place on the field, since the coaching staff always made it clear to them that no one had the guaranteed position: "It makes me very happy that Enzo Fernández and Alexis Mac Allister, that I know them from a very young age, They have made a great world. In addition to being great players, they are good guys, we always share things and they deserve it because they had a great World Cup".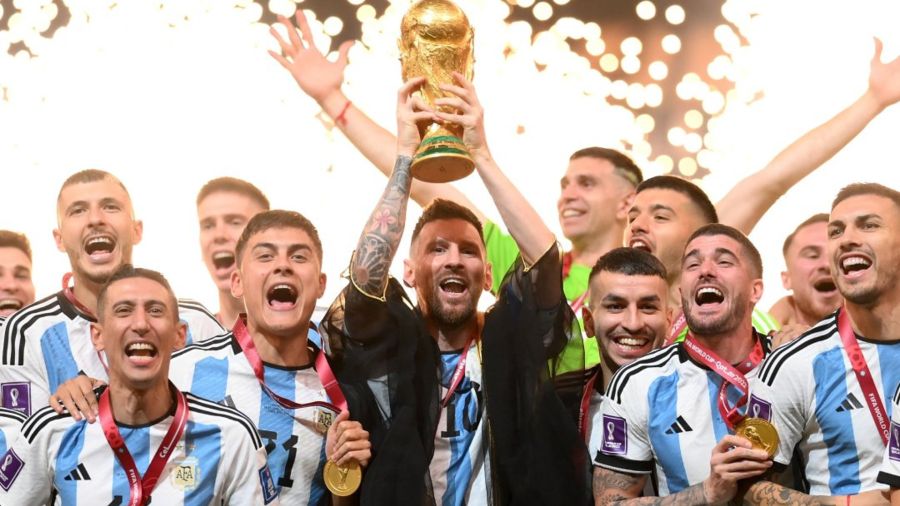 FinallyThe one that emerged in River made a special request to Messi for his continuity in the national team: "Let it stay for life." In addition, he used the coaching staff and explained: "We are very happy and comfortable with Lionel (Scaloni), Walter (Samuel), Pablo (Aimar) and the Mouse (Ayala)."