"He was already tired, he lived constantly on the massage table and the idea of ​​directing crossed his mind every day, but if there had not been that uncomfortable meal, I think I can assure you that his decision would have been delayed. Now we wanted to prepare, travel to Europe, see the training sessions of the best teams in the world and chat with their technical directors. I already felt the need to say goodbye to the player to be able to feel like a coach.The story is from August 18, 2010, when the facundo sava hung up the boots and is part of the book "The Last Pass" of Al Arco Editions. The story tells of the first day of the second part of life.
+The map of the Argentine teams classified in Copa Libertadores and Copa Sudamericana
+The calendar of the Argentine National Team for the Qualifiers was granted: debut and complete fixture
From that moment to today more than twelve years have passed, many experiences and also teams. Undoubtedly, what was experienced on Thursday, March 16 at night in Asunción, with the victory of the Paraguayan team over Fortaleza (Brazil), is a historic milestone in Facundo Sava's career as a coach.
Patronato and Cerro Porteño qualified, simultaneously, to the group stage of the Conmebol Libertadores 2023 thanks to his work as technical director. One as champion of the 2022 Argentine Cup, eliminating River Plate and Boca Juniors, and the other winning the preliminary phases against Curicó Unido de Chile and the bliss with the Brazilian team.
As far as soccer knowledge and statistics were concerned, it was not possible for the same coach to be able to select two different teams to play the same edition of a Copa Libertadores. But that premise, as of this year, is false.
In history, there have been coaches who qualified and led one team and the following season they did so with another: like Gustavo Alfaro who qualified for Huracán and led Boca Juniors. There were also other emblematic cases with achievements in two different teams, such as Carlos Bianchi who played in five finals including Vélez and Boca or Luis Felipe Scolari who a year ago became the first coach to play at least one final with three different teams: in 95 with Gremio, in 99 and 00 with Palmeiras and in 22 with Paranaense.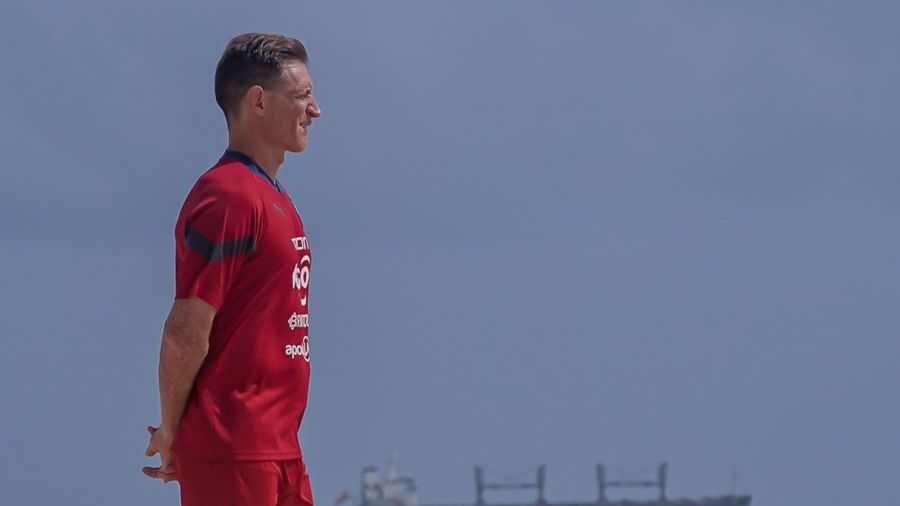 But what Sava formulated, had never happened before. Now his team, which qualified for the group stage from the preliminary round, will have to wait for rivals as part of pot 4. That means starting from the bottom and sharing a group with a seeded player and another strong team from bolillero 2, which could become their classic rival: Olympia.
At the rallies, each one lying on his bed, we watched football, exchanged ideas and planned the day after. He was clear that he wanted to be a coach and time put him in the place he deserved, for being the kind of coaches that offered you a more complete scenario, which is not limited to being an external eye that analyzes what you are doing and take decisions. Sava is the kind of person who thinks with you and helps you put your ideas together more efficiently. If you don't believe me, ask those who play.