Google continues to celebrate its 15th anniversary by presenting Argentina on the map through its technology. For this reason, we present new features in Google Maps to help people move easily and continue discovering the natural and cultural wealth of Argentina, from north to south and from east to west.
The announcements were: the incorporation of more than 150 tourist providers in Google Maps, in collaboration with the Ministry of Tourism and Sports of the Nation and the introduction of more than 80 new stays in Street View Argentina.
Also, the company introduced an extension and functionality update that allows users to obtain information on public transport in several cities in the country.
"In these 15 years of Google in Argentina, we have accompanied people to grow, learn, connect with their loved ones, have more opportunities, boost their businesses and create a more accessible and inclusive community. Somehow, the services of Google connects the world with Argentina and also Argentina with the world," said Tamar Colodenco, Manager of Public Policy and Government Affairs for Google in the Southern Cone.
"In this sense, Google Maps is an essential tool for this to happen because it allows us to put our country on the map, explore the place where we live on a daily basis, and make all our natural and cultural heritage visible," added Colodenco.
Then it was the turn of Sebastián Hiernaux, manager of Strategic Alliances for Google Maps in Latin America, who commented: "Creating updated, useful and accurate maps for more and more people is what motivates us to incorporate new tools and functionalities, generating more opportunities for the hand of technology.
Emerging destinations closer to Google Maps
To promote the development of the country's regions, towns and localities and connect people with their history, culture and gastronomy, the company worked together with the Ministry of Tourism and Sports of the Nation to incorporate more than 150 tourism providers from all over the country in Google Maps.
This collaboration is part of the government program "Argentine experiences to live", whose objective is to make national destinations visible. This project implied the creation of a Business Profile in Google Maps so that each provider, from all the provinces of the country, has an online presence that allows them to provide key information for all types of visitors.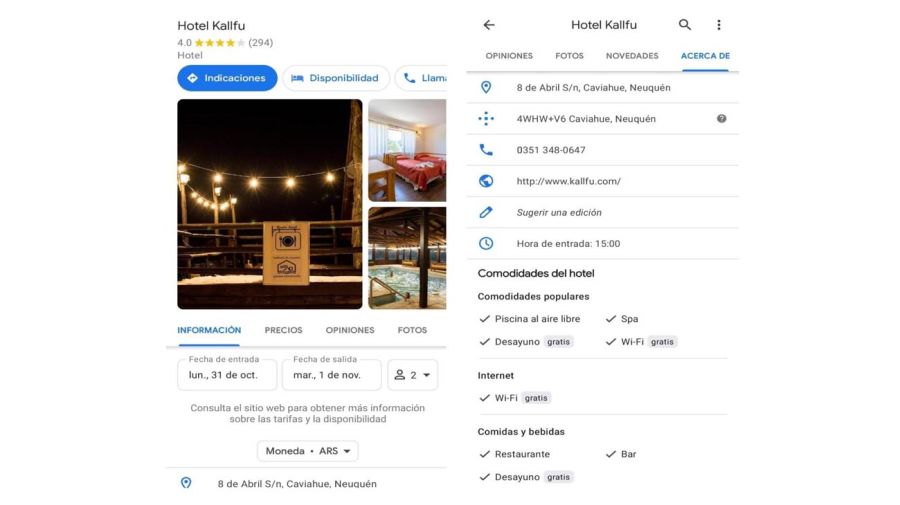 "To make visible and value the tourist offer of our localities and small towns, from the Ministry of Tourism and Sports of the Nation we carry out the Argentine Experience program to live. With this tool, we seek to capitalize on a great opportunity for our destinations, with inclusion and equity", expressed Sergio Castro, national director of Tourism Planning and Development.
And he added: "We are convinced that in every corner of the country there are Argentine experiences to live and we are going to continue working, in an articulated manner with the provinces and municipalities, in their promotion and development."
In addition, as part of the work with the Ministry and to generate a long-term impact, Google began a series of trainings aimed at tourism providers. The digital presence in Maps is key for consumers and customers who search, research and explore through the web. With Business Profile, providers can highlight the main information they want to bring to the public.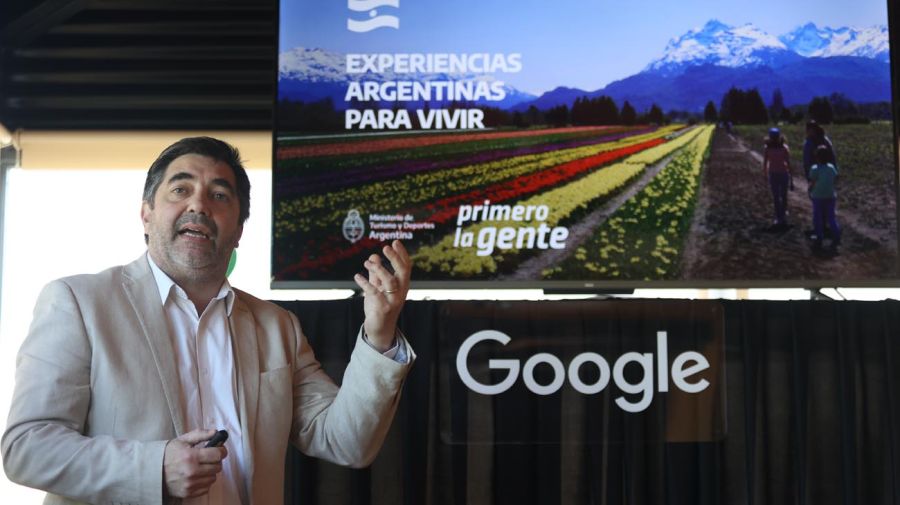 Argentina in 360° with Street View
Starting today, images from more than 80 new dates will be available on Street View. The built-in combinations can be grouped into eight categories:
Sights. IIt includes historical sites, such as the National Congress; beaches and natural landscapes.
Parks, squares and nature reserves. This category includes landscapes from all over the country, such as the Sierras de las Quijadas National Park.
Airports. Among which are, among others, the National Airport of Mar del Plata.
museumsas the Center for Contemporary Art.
stadiums. It includes the José María Minella Stadium and the Nueva España Stadium.
Educational institutionsas the Faculty of Medical Sciences of the UNLP.
Religion, which includes the Nuestra Señora de los Ángeles Abbey
Theatersuch as the Colón municipal theater.