The Argentine national team carry out a series of preparatory matches in the national territory and due to this situation the authorities have already begun to plan a security operation with the aim of transferring the delegation from the concentration located in Ezeiza to the Monumental stadium, the scene that will host the match against Panama .
And it is that the emotion of seeing the Scaleneta return to the country will have a great impact on its fans who sold out in a few hours the tickets available for the first match to be held in the Autonomous City of Buenos Aires.
With the intention of avoiding disorders such as events after the consecration in Qatar, the security entities will already have delimited the route that the national team will have to the sports venue located in the Buenos Aires neighborhood of Núñez.
How will the operation be for the transfer of the Argentine National Team to the Monumental stadium?
The delegation will leave from the AFA premises on March 23 in a bus that will be escorted by the Buenos Aires Police and later guarded by the Metropolitan during its arrival in the Federal Capital.
For now it has been confirmed that the tour will be followed with a helicopter. In addition, it remains to be defined which of the three possible routes will be the one that will lead to the Albiceleste to face the first preparatory game.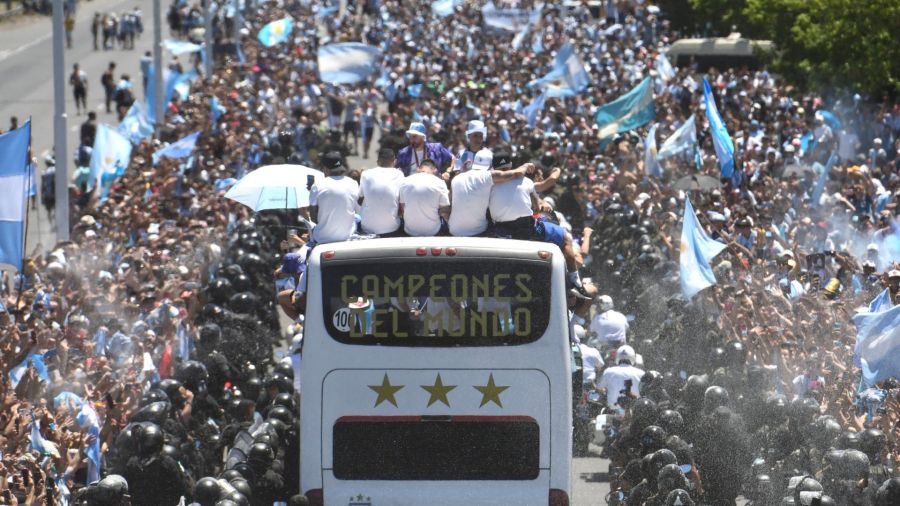 It must be taken into account that the national team will travel in a totally different bus from the one it acquired during the festivities.. In this case, the vehicle will be covered to avoid any type of incident.
It is clarified that the police operation will have the main objective of preventing other cars and fans from approaching the bus who will be in charge of transporting the team.
GM