In the conference entitled "Technology as an opportunity for the future of work" and held at the CGT headquarters, Kelly Olmos He expressed that "the well-being of the workers cannot be dissociated from that of the employers." And he stressed that "when the workers are doing well, Argentina is doing well."
The Minister of Labour, Employment and Social Security, referred to the management of Mauricio Macri: "If the Ministry of Labor had existed, it would not have been so easy for the Macri government to destroy 250,000 jobs, to impoverish by destroying more than 20% of the purchasing power of workers added to the destruction of 25 thousand SMEs".
"When the workers are doing well, Argentina is doing well," said Kelly Olmos.
In relation to the discussion on teleworking as a service provision modality, Olmos expressed that the law and its implementation are in full force.
The minister participated in the first panel of the conference organized by the CGT secretariat for innovation and future of work, together with Micaela Sanchez MalcolmSecretary of Public Innovation and Mara Ruiz Malecgeneral director of social security resources (AFIP).
Along the same lines as the Minister of Labor, Micaela Sánchez Malcolm criticized the management of the Macri government: "Devoid of required, of control of state systems, of concrete planning to carry out the digitization process."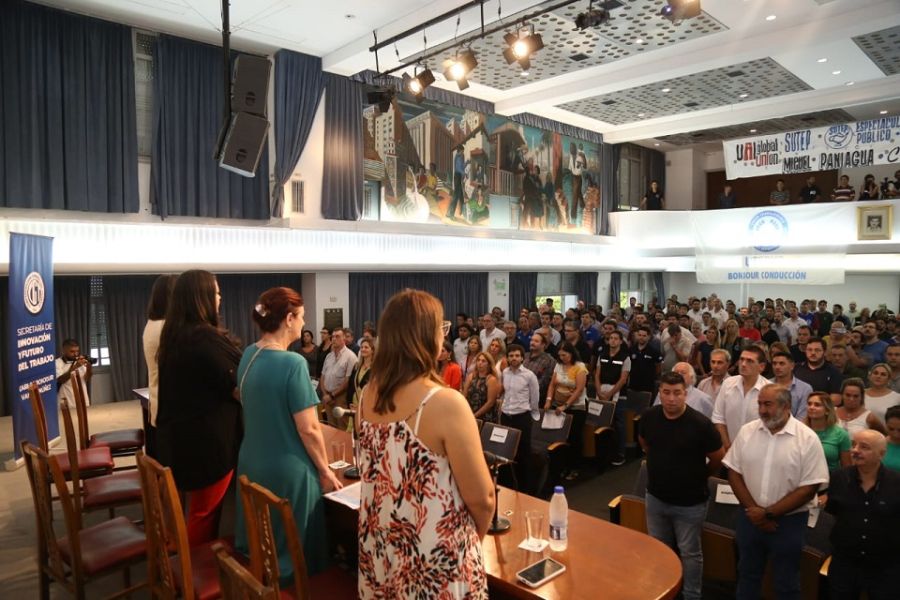 And he added that when assuming he found a "very complex scenario, there was a system working that he had not foreseen because the change of president, there was no possibility of managing within the system for Alberto Fernández to sign a decree."
The Secretariat for Public Innovation under the Office of the President of the Nation raised the debt that exists within the technology industry in terms of the gender gap. "In the global technology industry, only 28% are represented by women. And if you think of women in decision-making positions, in the industry only 8% have access".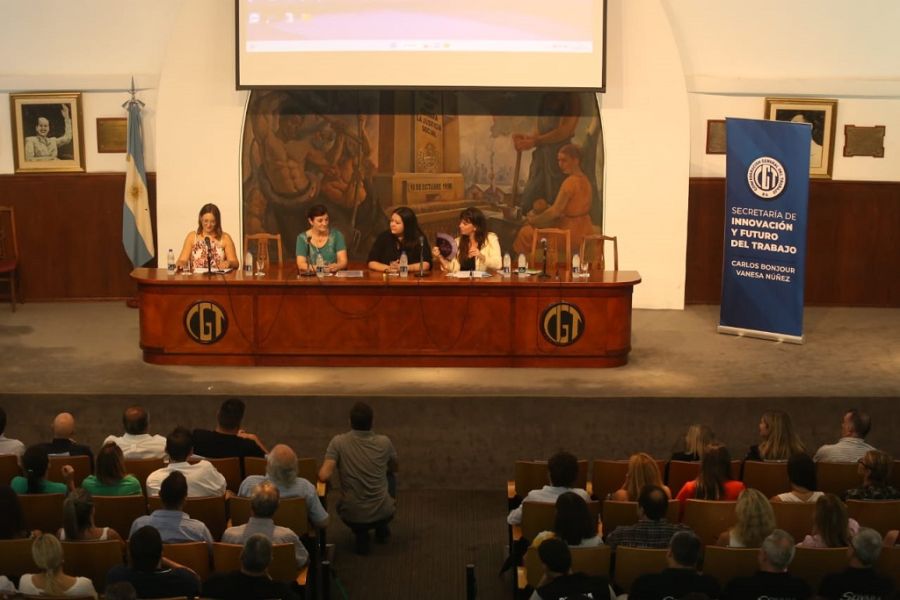 During her speech, Mara Ruiz Malec highlighted the risks and opportunities that new technologies represent and accompany; just as she also addressed the challenges of companies both in production and in the organization and of unions to prevent the labor relationship from being distorted and the defense of their rights.
The second panel featured a dissertation by Vanesa Núñez, representative of UTEDYC (the union responsible for the secretariat that organized the event), who focused her speech on the transversal work that its secretariat and the CGT have been carrying out to coordinate the different organizations involved.
While Cecilia Cross, Undersecretary for Inclusion Policies in the Labor World, answered some questions from the audience on the implementation of policies for women over 35 years of age, and María Eugenia Sconfianza, who as an ILO representative described the reports published by the international organization .
NT/ED