is eastern tipa benefit dinner with many Argentines spread over several tables -and a greater number of Uruguayans by the way-, increased a profit that would be envied from the Argentine shore: 820,100 dollars. A figure that also marked a record for a gala dinner and auction in Uruguay.
And there were two Argentine businessmen who, beyond having paid their corresponding tables, helped to reach the said figure by bidding at the auction that took place during dinner. Brothers Alberto and Alejandro Roemmers paid respectively, 60 thousand dollars for a sculpture Uruguayan Pablo Atchugarry –present at the meal–; Y 14 thousand dollars for an Argentine National Team jacket signed by Lionel Messi. $20,000 was also added to the auction for a work by Lorenzo Quinn –son of the famous actor who died in 2001–, and before the night closed, a renowned businessman who preferred to keep a low profile donated $30,000.
Punta del Este: prices and accommodations at dollar value, but with record occupancy of Argentines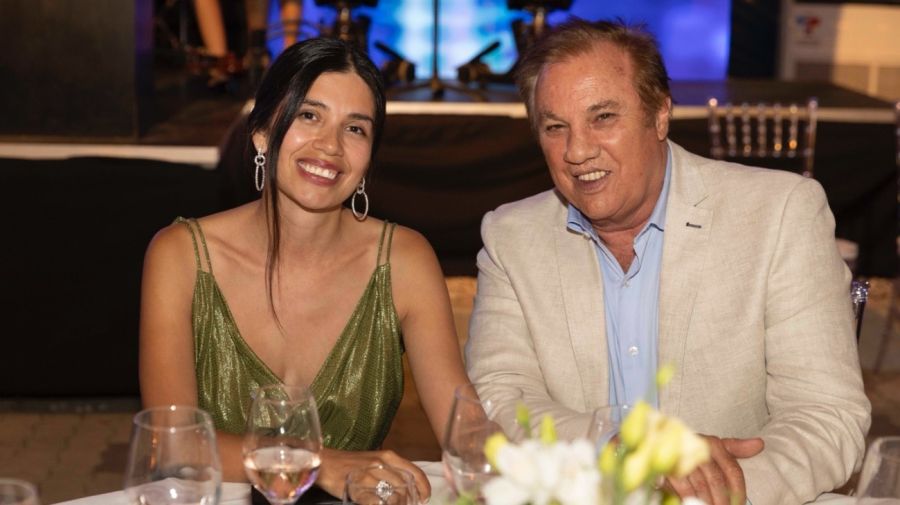 How was the Dinner of Emotions in Punta del Este
The "dinner of emotions" that took place at the Fendi Château was organized by the Château Group, HSBC and the Hemovida Foundation. The proceeds were used to create the first Eastern Regional Breastmilk Bank in Uruguay. The hosts were the powerful Argentine businessman Sergio Grosskopf and Jorge Curbelo, and they were Luis Lacalle Pou and her vice Beatriz Argimón, godmother of the Breast Milk Bank; and other officials of the Uruguayan government, of the administration of the Esteño spa, and the ambassador of Uruguay in Argentina.
Among the Argentines, in addition to the many Alberto and Gina Roemmers, and Alejandro Roemmers, there were Alejandro and Bettina Bulgheroni, Gustavo Yankelevich and Rossella Della Giovampoola, Valeria Mazza and Alejandro Gravier, Yamil Le Parc, Darío Turovelsky and Sofía Soldatiamong others.
IE/DE