After the Secretary of Commerce, Matías Tomolini, will announce that the Truckers Union will control compliance with the supply of products at Fair Pricesthe opposition came out at the crossroads of the Government and harshly questioned the decision.
One of the most critical was the president of the PRO, Patricia Bullrich, who asked: "Do you really believe that inflation is combated by putting Moyano's patoteros in supermarkets?". In this way, he added that "inflation is combated by stopping printing banknotes and reducing the necessary public spending".
"In order not to have Moyano's patovicas controlling prices, what you have to do is stop spending on bureaucracies, which all they do is fatten the state and take money out of people's pockets", said the head of the PRO.
New Fair Prices app: the three operations you can do from your cell phone
The other statements of Together for Change
Bullrich was not the only representative of Juntos por el Cambio who attacked the agreement between Commerce and Truckers.
The national deputy Fernando Iglesias shot: "They celebrate almost triple-digit inflation. The dollar escapes. They attack the Court. Truckers control prices in supermarkets. Two criminals preside over us."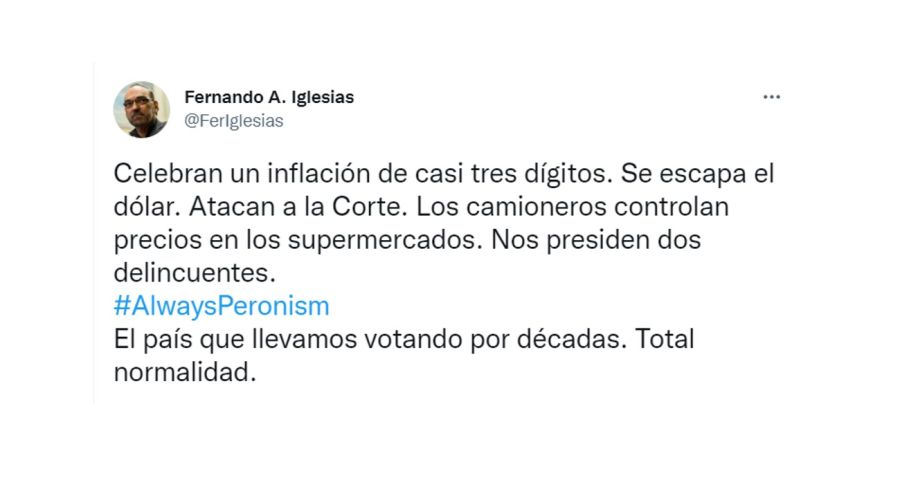 Nevertheless, members of the truckers union will be in charge of controlling the distribution centersthat is to say, they will be in charge of verifying that the truck brings in detail what the supermarket has to receive.
"The command of beautiful it is an old and ineffective measure. Now, as if that were not enough, Are the Moyano truckers going to be responsible for carrying out the inspections? That all he talks about is the close link between Massa and Truckers", launched the national opposition legislator Sabrina Ajmechet.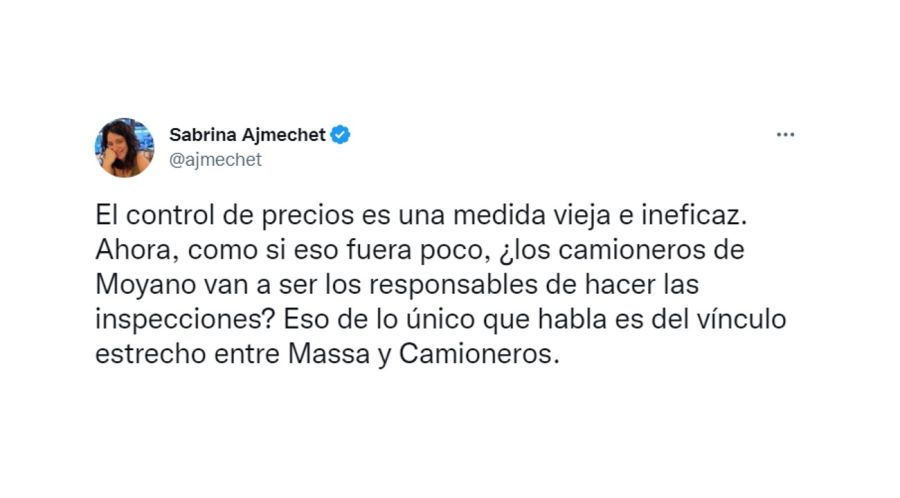 Graciela Ocaña, for her part, wondered: "Where is the State?" "They put the wolf to tend sheep. The Moyanos have been denounced for multiple causes in the Justice, for extortion of SMEs benefiting the union", he expressed and questioned again: "How long will it take for supermarkets to be extorted? There's no difference between the mob and these guys."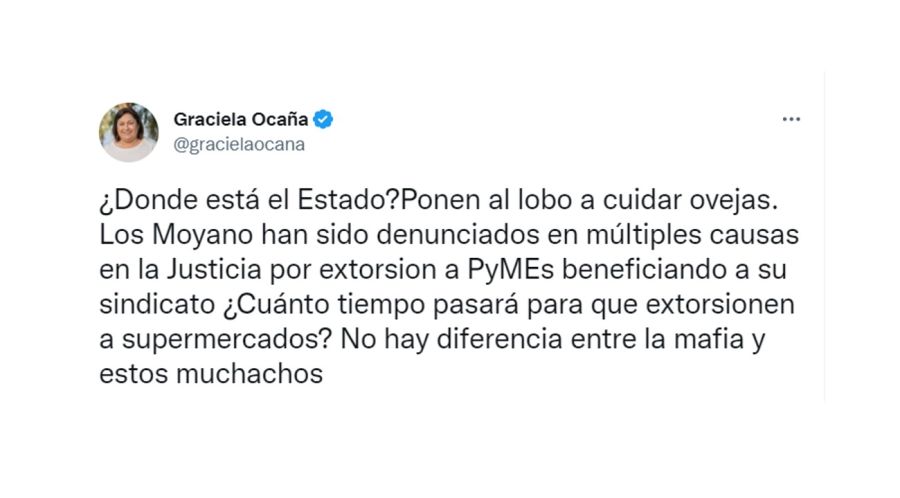 The president of the Civic Coalition, Maximiliano Ferraro, questioned the agreement of the Secretary of Commerce and expected: "It is clear that in this tombola all the numbers are held by the union mafia".
MoC/CCM