After having been rejected several times, Pele -obliged by the justice of his country to recognize it- decided to include Sandra Regina Machado as one of the 7 heirs. The legacy is around 13 million pounds. "Every family has fights and fights, ours is no different, but there are times when union and love are more important than anything else," added Gabriel, the idol's grandson.
Edson Arantes do Nascimentoknown worldwide as Pelé, throughout his life he had love affairs with different celebrities, among them the queen of the short ones, xuxa. "In all honesty, I have had a few affairs, some of which ended in children, but I only found out about them later," he commented in a documentary broadcast on the Netflix platform.
The former Brazilian soccer player recognized seven children in his will. Three of his first marriage to Rosmeri dos Reis Cholbi. The first daughter was Kelly Cristina (1967), three years later Edson came into the world (who, after a failed step as a goalkeeper for Santos, was imprisoned for accusing him of money laundering and drug trafficking, recovering his parole in 2017) and in 1978 Jennifer was born.
Pelé's second marriage was with the singer and psychologist Assíra Lemos Seixas between 1994 and 2008. As a result of that relationship, the twins Joshua and Celeste were born in 1996.
The children of Pelé that he did not want to recognize
However, Pelé's great controversy regarding his paternity came as a consequence of Sandra Regina Machado. From 1991 to 1993 there was a dispute until the court increased a DNA test to end the controversy.
Finally, the DNA tests determined that they were father and daughter, so the court ruled in favor of the young woman. Despite overwhelming evidence, the Brazilian idol denies being his father.
How much does the millionaire fortune that Pelé leaves increase?
Sandra Regina Machado was born on August 24, 1964 and her mother was Anizia Machado, a domestic worker with whom the athlete would have had an affair. In 2006, as a result of sudden cancer she had. The ex-soccer player did not go to the funeral, but his company sent flowers.
according to the newspaper Mirror, Pelé asked to meet with the two grandchildren (Octavio and Gabriel) from Regina and spoke to them the day before he died. Gabriel, one of the grandchildren, said that it was a moment that his mother was waiting for. "'We were very excited, it was an opportunity we had been waiting for. Every family has fights and quarrels, ours is no different, but there are times when togetherness and love are more important than anything else. We were extremely happy," added Gabriel.
The seventh is Flavia, another extramarital daughter that Pelé had with the journalist Lenita Kurtz, although he did recognize her as his from the beginning.
Pelé and his most popular love with Xuxa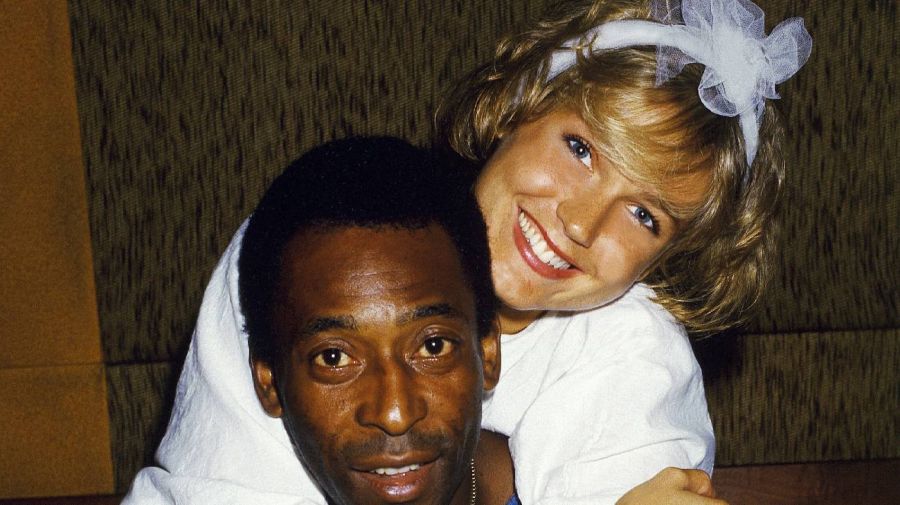 Pelé met Xuxa in 1980 when he was a model and he was barely 17 years old. "It was during a rehearsal for the cover of a magazine [Rede Manchete]. There were four of them, Luiza, Marcia Brito, me, and a black woman was supposed to be, but he didn't want models. He was named Miss Brazil at that time, who came from Brasilia. In the photo, I came out in front of him, "the singer recounted in her autobiographical book.
In her book, Xuxa revealed that after the rehearsal, the world champion asked her out. She would have told him that she was a minor, something that was not an impediment for the striker, who did not hesitate to call the teenager's parents, who ended up accepting her invitation.
NT/ED