racing club He closed the sale of one of his jewels. It is about the pass of midfielder Carlos Alcaraz, who is a new player for Southampton in the Premier League in a transfer that was agreed between 13,650,000 euros.
The bond of the born in La Plata with the European team will be five years in a campus where he hopes to ratify the correct work developed in the ranks of the academic campus.
The news, without a doubt, was quite unexpected, since the player was training when the event was communicated to him. Alcaraz immediately left the practice with the intention of packing his bags and embarking on his journey.
The youth transfer is quite fruitful for the Avellaneda club due to the sale of 100% of his pass. This indicates that in each transfer during his career, Racing may receive 15% of the amount of his future contracts.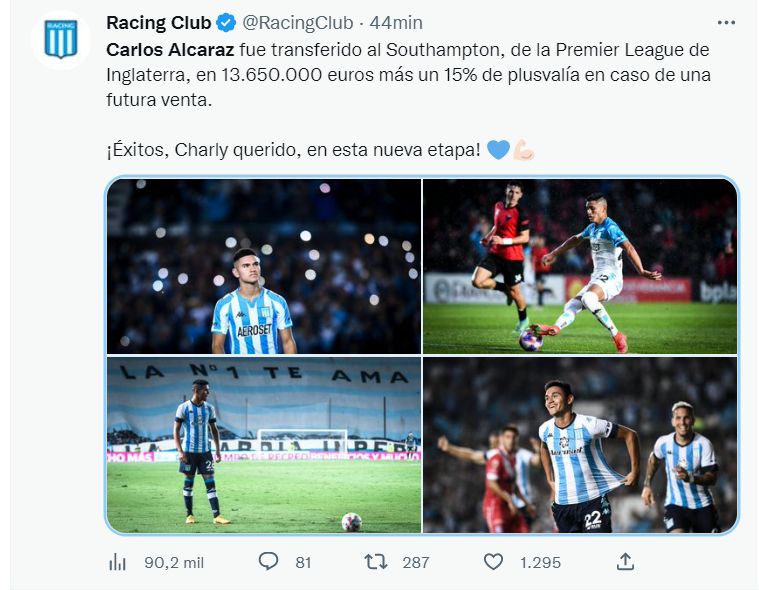 With this novelty, Fernando Gago will have to rethink his tactical scheme and even more now when he is very close to playing the final of the International Super Cup against Boca in Abu Dhabi.
GM