River, which accumulates two wins in a row and reaches this date as an escort for San Lorenzo, will look for the tip of the professional league against Sarmiento de Junín, who is fighting for permanence, within the framework of the eighth day of the tournament.
The match will begin at 9:30 p.m., at the Eva Perón stadium in Junín, with transmission of sports tnt and arbitration of Ariel Penal.
Sarmiento's present
Sarmiento, with an irregular walk, adds eight units and will have the obligation to add at home where just won one (4-1 against Rosario Central) and lost another two (1-0 with San Lorenzo and 5-3 against Barracas Central). In addition, the average stalks him, he has to Platense close on his heels and must avoid being in the lower zone of the general table, where one of the places is played to go to the First National.
Regarding the team, israel damonte have several doubts: Emiliano Mendezwho did not train due to a flu state and appears Harrison Mancilla as a potential replacement. gonzalo bettini was absent due to an overload and Jean Pierre Rosso is emerging as the owner. In the front, Lisandro Lopez and Javier Toledo presented discomfort in recent days.
River news
The team of Martin Demichelis seems to find the operation since the change of scheme of the double center forward to 4-2-3-1, with lucas beltran -three goals- as a benchmark for the area. From the absence of Nicholas De La Cruz is that two specific options were open to Demichelis: Esequiel Barco or Miguel Borja.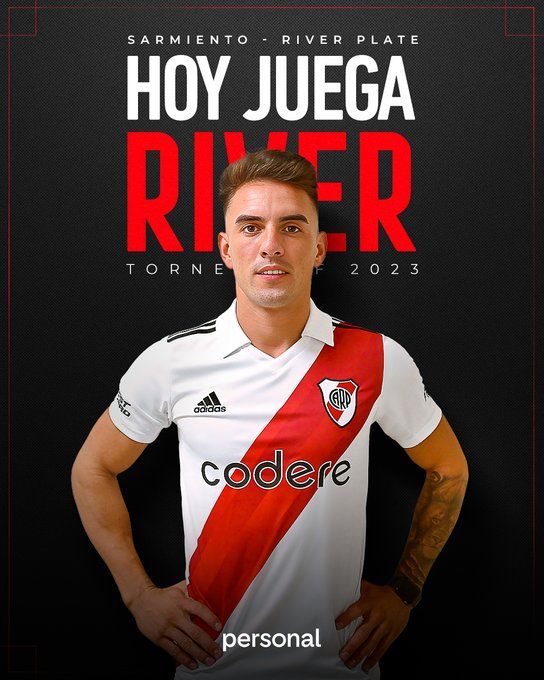 Sarmiento's background against River
The last time Sarmiento hosted River was on April 30 of last year when Marcelo Gallardo's team at the time overwhelmingly won by 7 to 0with world champions Franco Armani -he will repeat his presence-, Julián Álvarez and Enzo Fernández in the starting team.
Probable Sarmiento and River formations
sarmiento: Sebastian Meza; Jean Pierre Rosso, Juan Insaurralde, Alejandro Donatti and Gabriel Díaz; Fernando Martinez and Harrison Mancilla; Lucas Melano and David Gallardo; Luciano Gondou and Juan Kaprof. DT: Israel Damonte.
River: Franco Armani; Milton Casco, Leandro González Pírez, Paulo Díaz and Enzo Díaz; Rodrigo Aliendo and Enzo Pérez; "Nacho" Fernández, Barco or Borja and José Paradela; Lucas Beltran. DT: Martin Demichelis.