Alejandro Garnacho suffered a serious injury that sidelined him from the friendlies of the Argentine National Team and for that reason, since Spain they tried to convince him to participate in the next commitments of the Red. In this tug of war, bernard romeoCoordinator of Youth Teams, he brought peace of mind and the joy of Manchester United is more Argentine than ever.
"The coordinator of the Spanish national teams called Garnacho. He was clear and answered them out of respect, but he is very convinced of playing with the Argentine National Team. You enter his house and he has all the photos with MessiRomeo revealed on D Sports Radio.
Garnacho's message for not being able to play friendlies with the Argentine National Team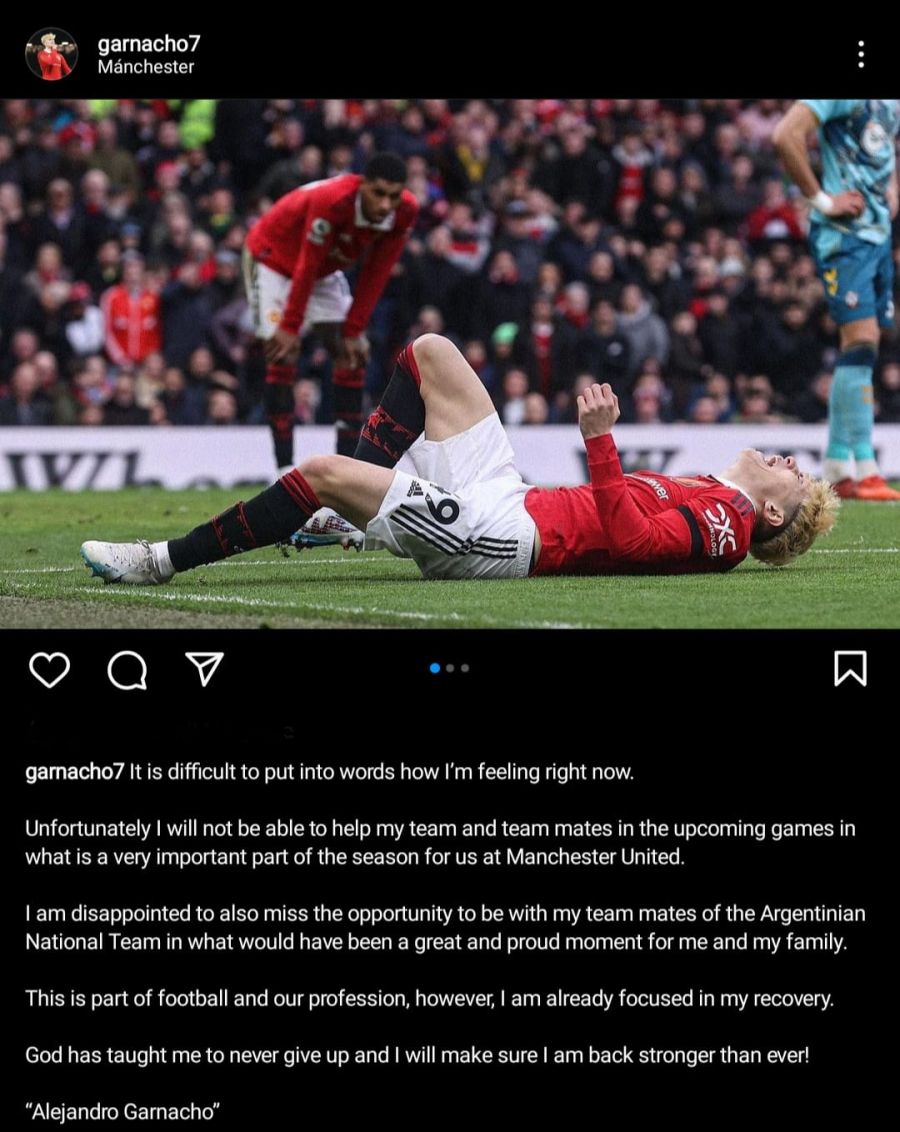 "It's hard to put into words how I feel right now. For now, I'm not going to be available to help my team and my teammates in the upcoming games, a very important part of the season for us at Manchester United. I am also disappointed to miss out on the opportunity to be with my teammates from the Argentine National Team, in what would have been a great and proud moment for me and my family. This is part of football and our profession, and I am already focused on recovery. God taught me to never give up and I am going to make sure I come back stronger than ever, "he expressed on his Instagram.