Located about 18 kilometers from the city of Montevideo, Barra de Santa Lucía is a very special that summons sports fishermen, during a summer period in which it is possible to achieve impressive corvinas that stand out for their size and power.
This species that enters from the brackish waters of the Río de la Plata, approximately at the end of October, looking for favorable beds for its reproduction through the Santa Lucía river, offers a unique opportunity to obtain it a distance from the coast, the bridge that crosses it or from small boats, which curiously are not anchored to do this fishing but are joined together through their ropes, to avoid invading possible spaces on the bottom where it moves
Regarding the behavior of the meager, it should be noted that It is not the same in each season, from one year to the next it can be modified. In general, it tends to feed better in downspouts and in sectors between two and three meters, although when you have to hoist angry beasts weighing more than 10 kilos from 20 meters deep, things get tough.
The salinity of the water is a fact to take into account because when it is high the croaker enters, without hesitation, through the river; however, if the fish does not detect this variable, it enters the Maldonado streams to the east, without entering the mouth of the river mentioned above.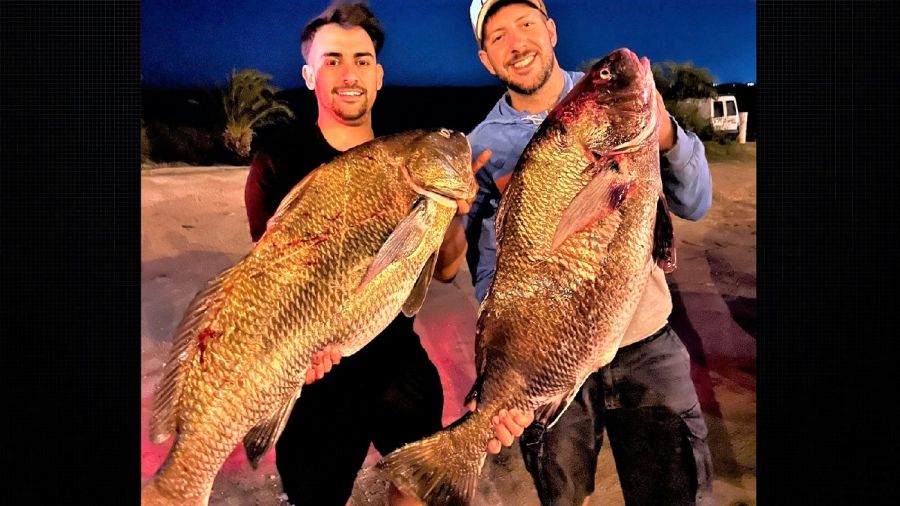 The teams must be heavy, that is, a lot of resistance to be able to sustain the energy of these colossi. The star of the reel cannot be left loose because the violent run that it produces in the carry makes us lose the bite, entangling the lines of our companions or it can get caught in the ropes or propellers of the boat when it goes up and is cornered.
the ideal bait It is the peeled red crab, although the "spider" flesh that consists of several small live crabs also works very well. Sometimes, at the beginning of the season, when his mouth is soft, he looks for mussels or prawns, combined with a crab that is very attractive to him.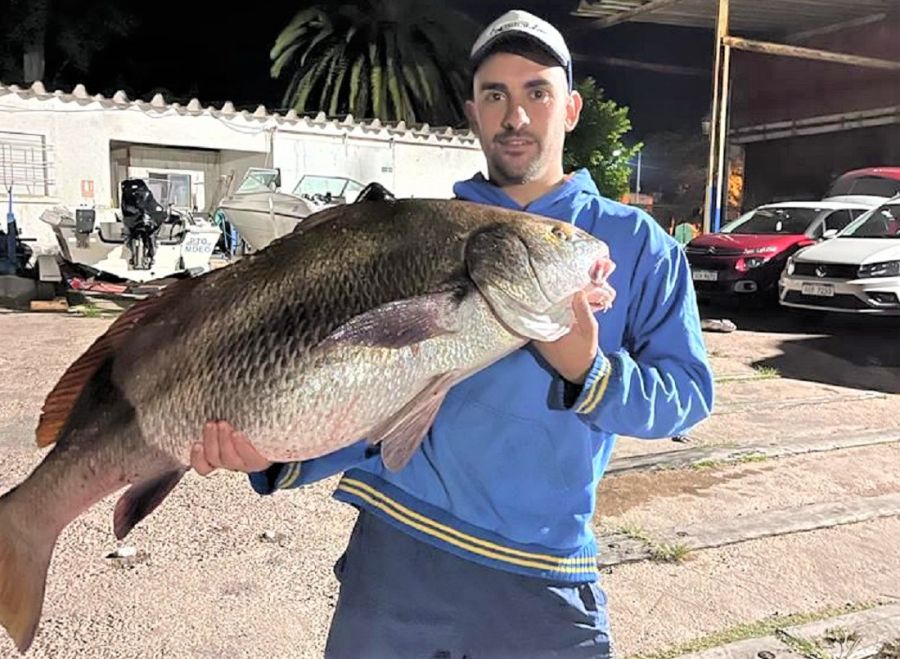 Beyond the apparent comforts to find this fishing, our Uruguayan brothers do not consider it easy due to the characteristics of the area where it has to be carried out, and also that the behavior of this fish is not always the same when it comes to finding it.
Every year the National Directorate of Aquatic Resources regulates the closed seasons to preserve spawning; allowing, according to that regulation, the exercise of fishing. As far as this 2023 goes, captures are allowed from january 15always with permanent monitoring by the authorities to avoid possible abuses that threaten this valuable tourist-sports resource.
We thank the dentist and great fisherman Matías Bengoa and his group of friends, for the information provided for this survey..