Last Tuesday, January 17, a fierce storm hit San Fernando del Valle de Catamarca and left extensive material damage. While converting tasks to repair the consequences of the phenomenon, Others believe that it could have been a twister.
During Tuesday nightthe sky darkened in the capital of the province of Catamarca. Soon after, the storm began, with strong winds and lightning.
As a consequence of the strong gusts of wind, several light poles, trees and concrete columns fell. One of these columns even fell on a truck and the people who were inside were saved almost miraculously.
The column fell right over the driver's cab. "This is a miracle, the way the truck is. The house saves us. That keeps it from crushing us. it was fair", narrated one of the protagonists the ancasti.
Storms of rain, wind and even hail in various parts of Buenos Aires
Due to the damage caused, the Municipality of La Capital, suspended the activities of the summer colonies for a period of 72 hours while they return to normality, in order to protect the safety of the children.
Doubts about the tornado
Citizens shared the videos and shocking images of the climate phenomenon on their social networks, so he began to wonder if it was a tornado. In this regard, the UNCA professor and external observer of the SMN (National Meteorological Service), Roberto Salinas, explained the similarities that exist with a tornado.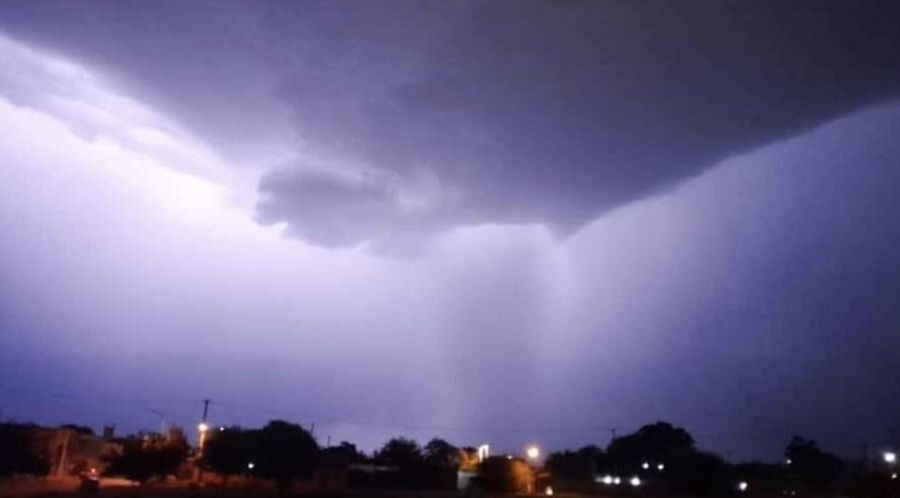 In dialogue with the media Radio Valley Traveler, contribution that it was a tornado. "Undoubtedly it was a tornado that affected the Capital, this because of the sound that is perceived in the video and not so much because of this, but because of the destruction. Therefore, there is no doubt that it was a category two tornado.", he assured.
In this way, he clarified that it will be a tornado "of fixed scale two, which speaks of blowing up roofs, uprooted and broken trees". "It was the combination of humid tropical air, which is the air that drives and feeds the storm, that was seen during the afternoon. The other storm hit Siján, and the super storm that produced one or more tornadoes was between 8:00 p.m. and 10:00 p.m. in Catamarca, "he added.
In the same way, he recalled that every summer that area of ​​the province faces a phenomenon of this style, but not of such intensity.
MoC/CCM